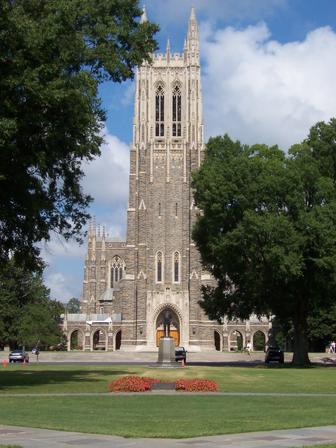 Favorite Links

STARs STudents Assisting in Recruiting. My favorite organization in college. SIUE campus tour guides!
Duke University My grad school.
GSC The Washington University School of Medicine Genome Sequencing Center. Home of the Human Genome Project. I worked here from 2000-2002 in Technology Development.
Other Cool Links
Evolution2003 The annual Joint Meeting of the Society for the Study of Evolution, Society of Systematic Biologists, and American Society of Naturalists.
Carara Biological Reserve Carara National Park is where I spent three weeks studying abroad as a service-learning project. This is the SIUE sponsored site attached to the official Carara website.
Duke DBTP My Ph.D. Program at Duke University (starting August 2004).
Dr. Dave Duvernell My research advisor and professor at SIUE.
Dr. Douglas Eder Coordinator of the Undergraduate Research Academy.
Marvel.com I just had to add this! I'm a comic junkie, so what!?
Evolution 2004 Just like the 2003 meeting...This time, it will be held at Colorado State University, Fort Collins, CO. I'll be presenting my research at this meeting again.

Thefacebook Here is my Facebook profile. It's a pretty cool website that facilitates community building within and between schools.